A GEORGETOWN TRADITION
For almost nine decades, visiting guests, future presidents, senators, staffers, and stars have all called Martin's Tavern their home away from home. It's where JFK proposed to Jackie, where former Secretary of State Madeleine Albright once told Billy Martin over dinner that she thinks of Martin's as an extension of her living room, and where baseball greats including Mickey Mantle, Ty Cobb, and Yogi Berra dined in the "Dugout Room." Every U.S. president from Harry S. Truman to George W. Bush, has come to dine, discuss, and relax while shaping the nation's history. Make a reservation today and be part of the story.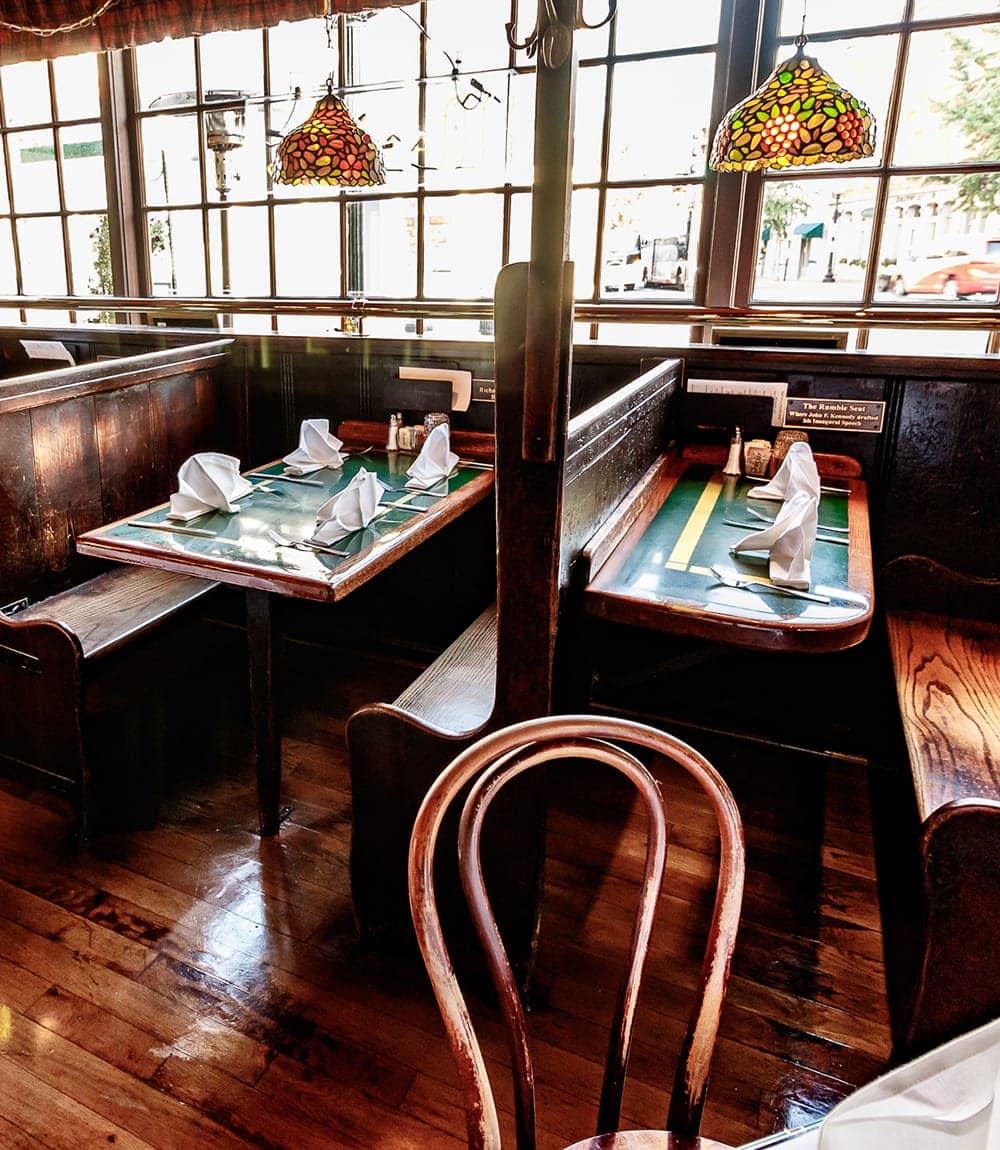 "After the senator proposed and she accepted the news ran through the restaurant …In hindsight it was great fun to witness a part of history."
— Ambassador Marion "Joe" Smoak, regarding Senator John F. Kennedy's proposal to Miss Jacqueline Lee Bouvier on Wednesday, June 24, 1953 at Martin's Tavern
Booth #3 'The Proposal Booth'.